Andie wanted a homemade and hand-lettered feel to her company's branding. I first sketch and refine with translucent paper before heading for the computer.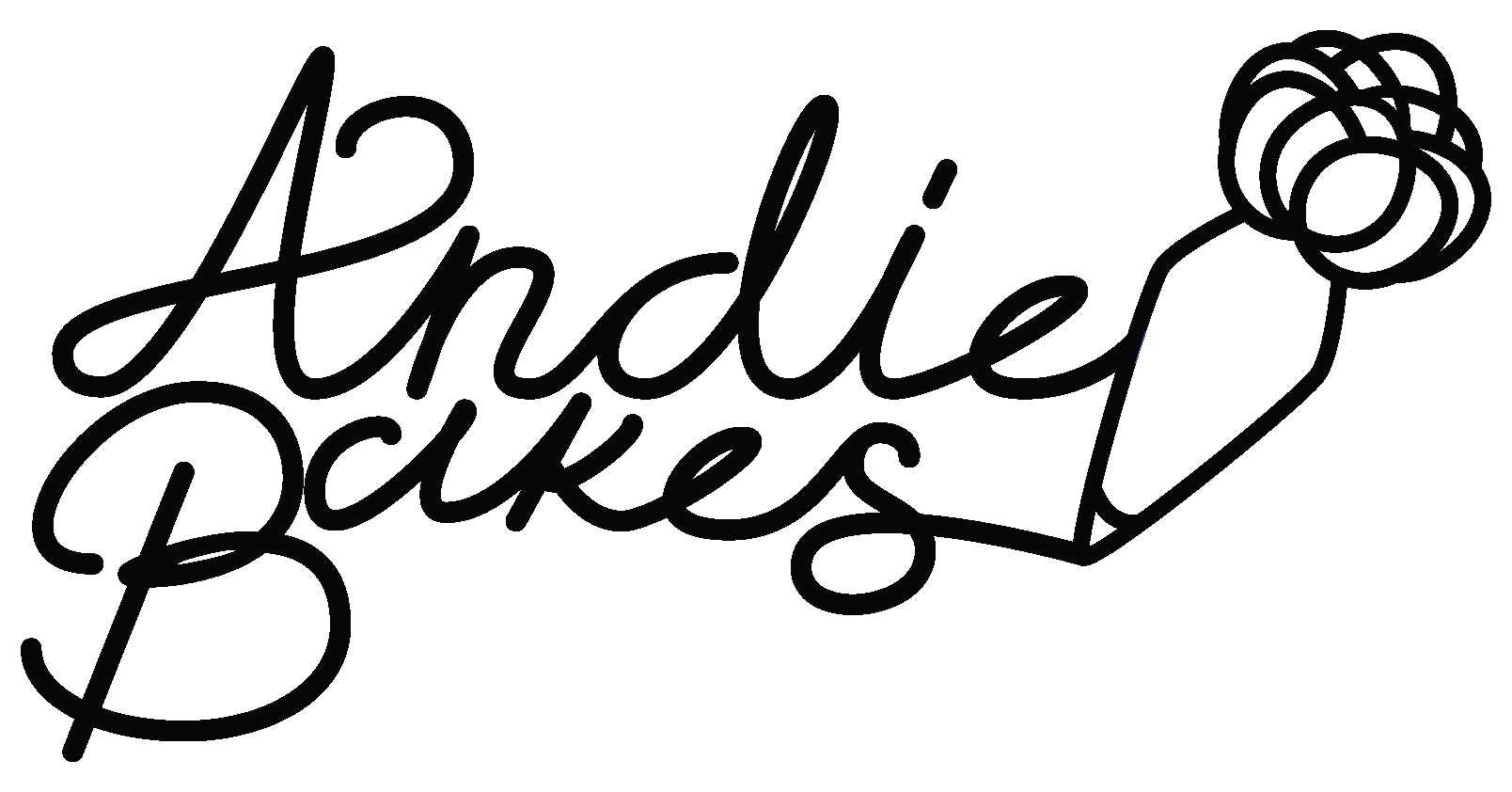 After multiple concepts and refining, we come to a final logo with an icing pipe in the form of a rose.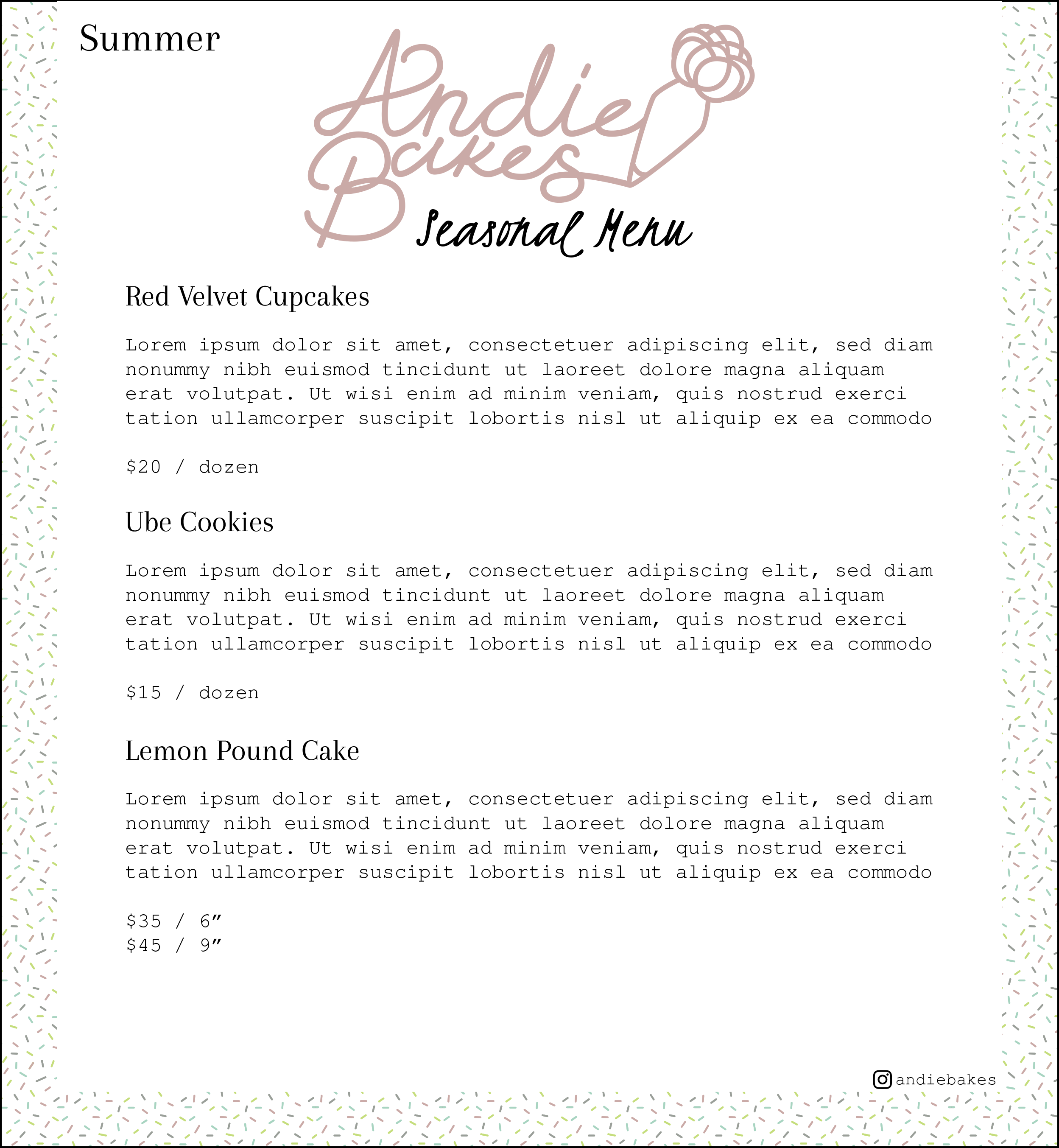 Then, a color scheme, pattern, and multiple mock-ups were made!
The cutest homemade packaging for her baked goods!